Angela's School in Marbella is part of the Marbella Study Centre and shares the same office and classrooms.  If you look at the map below you will see we have three sets of classrooms  (Aulas) and the Angela's School Office is in Centre 3.   Look for the Marbella Study Centre signs.  The best time to find parking for your first visit is in the morning but not Monday morning because the Monday morning market is very close.   Want to email us?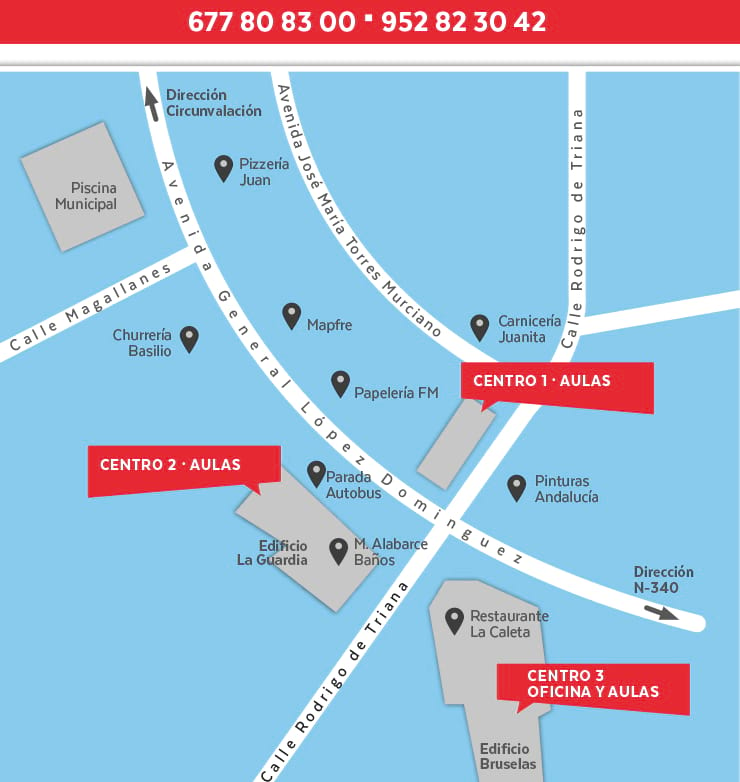 Sometimes a family wants to see us as soon as possible.  We will always do our best to receive you at short notice.  But please telephone, email or send us a WhastApp before you come because we may all be teaching.   On your first visit please come to the Angela's School Administration Office. (Centro 3 Oficina and Aulas) We look forward to seeing  you and your children!  View Larger Map
Angela's School Office Street Address
Marbella Study Centre, Avda Gral. López Dominguez 7, Edif. La Guardia, Local C 29603, Marbella.
Look for Restaurante La Caleta on the corner. Next to it is Doña Empanada. Walk through the black gate next to Doña Empanada and you will see Angela's School Office in the Marbella Study Centre office.
Here are  our Office Hours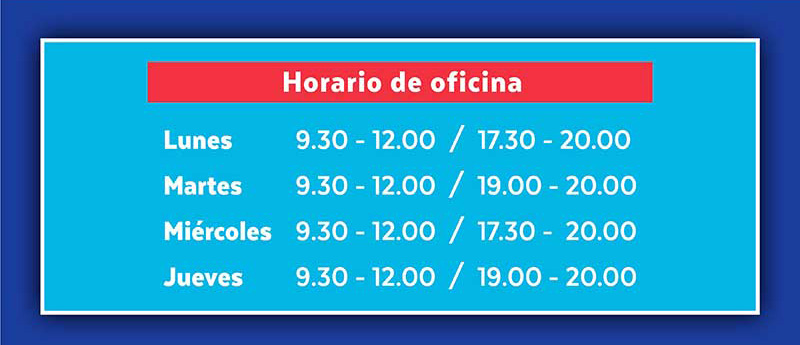 Our classroom hours are very flexible and operate all day. We just ask you to try to see us during the hours above  or phone and we will find a time that is easy for you and your children to visit Angela's School.