IMPORTANT UPDATE: The current regulations on hygiene and social distancing for Covid-19 mean that we can receive visitors to our premises by appointment only. Please call us in advance on 951515340 or 677808300 to arrange your visit.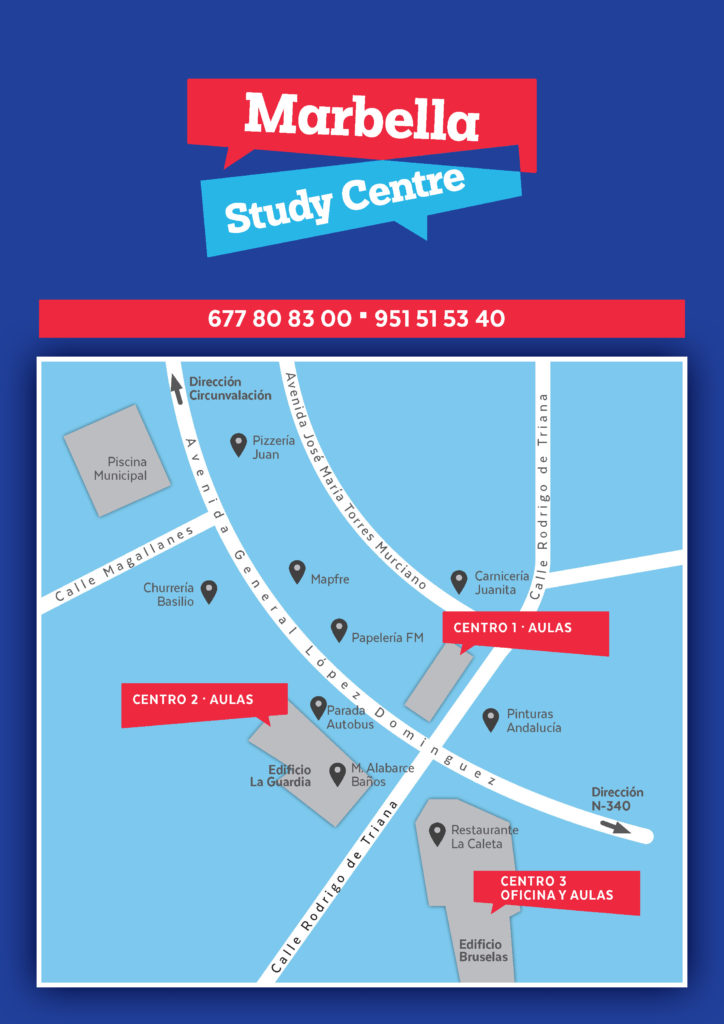 Office Address
Marbella Study Centre 3
Avda Gral. López Dominguez 5, Edif. Bruselas
29603, Marbella.
Look for Restaurante La Caleta on the corner. Next to it is Doña Empanada. Walk through the black gate next to Doña Empanada and you will see the Marbella Study Centre office.
Cookies Policy
Privacy Policy
Legal Notice