Our independent and highly professional  exam invigilation service is used each year by students on the Costa del Sol applying for places in UK schools. This means the family saves on the cost of flying to the UK to do an entrance exam.  And of course the student does not have to miss days of schooling in his or her local school.
We liase with the UK school to arrange for the papers to be sent to us and agree on the date the exam will be done. The candidate will sit the exam in ideal circumstances, a quiet invigilation room with a dedicated and experienced invigilator.  The examination which can include one or two different papers and the candidate will have a break in between.  When the session is over the candidate's answers will be scanned and emailed to the UK school.  Secure delivery of the original answers to the school if requested is done later.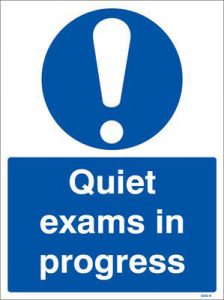 Our exam invigilation service is used for:
Entrance to UK public and private schools
ISEB 11+ and 13+ Common Entrance Examinations
Entrance to international schools in Spain and abroad
Ad hoc entrance exams for other learning and support centres
Ad hoc assessments and progress testing for other presencial and online learning programmes
Fees are charged per examination hour, plus a one-off administration charge for the entire session of exams.
Please use the contact form below to request this service or ask any questions: