Angela's School was founded by Angela Drury. A highly experienced teacher and head with over 45 years of teaching experience in the British and international school systems. Both she and her husband Michael were trained as teachers at the Hillside Teacher Training College in Bulawayo, Zimbabwe.
After leaving Zimbabwe in 1979 to come to live in Spain, both were fortunate enough to continue their teaching careers at Swans School in Marbella, before leaving to co-found Aloha College Marbella in October 1982, with Michael as the first director of the College.
On his departure from Aloha College in 1984, Michael started the Marbella Study Centre which grew from a small group of Spanish children that Miss Angela had been teaching at home into the highly successful centre that it is today. Later, Angela's School became an entity in its own right.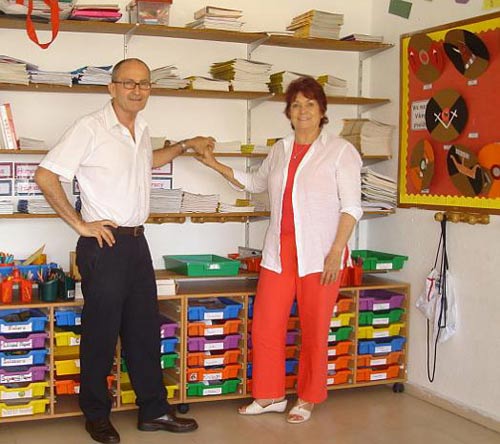 Miss Angela & Mr Michael

This picture was taken in 2008 in a classroom at Aloha College. This was Miss Angela's classroom 31 years ago and Mr Michael put the shelves up one weekend. The shelves (and the school) are still going strong!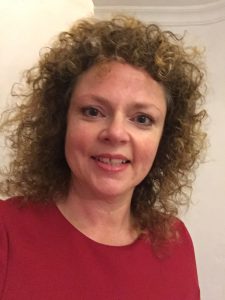 Miss Clare

Miss Clare joined the team in 2005 and brought with her a wealth of experience from the English school system.  And, with specialisms in Early Literacy and Numeracy, EAL (English as an Additional Language) and SEN (Special Educational Needs), she has broadened the scope of support available to learners at Angela's School.
The teaching team at Angela's School has 5 permanent members.  Extra staff are contracted when required and specialist teaching professionals may also be engaged according to individual learning needs.